Part of my brain wishes to stop with the title of this post; truly.  However, I know this would not be helpful in expressing the deep rooted need for educators, no matter what form you take, to bring the Global Goals for Sustainable Development for 2030 to life.
If perhaps you are reading this post, and do not want to pursue any further then do myself and more importantly, future generations a favour and look at the two links below or the image: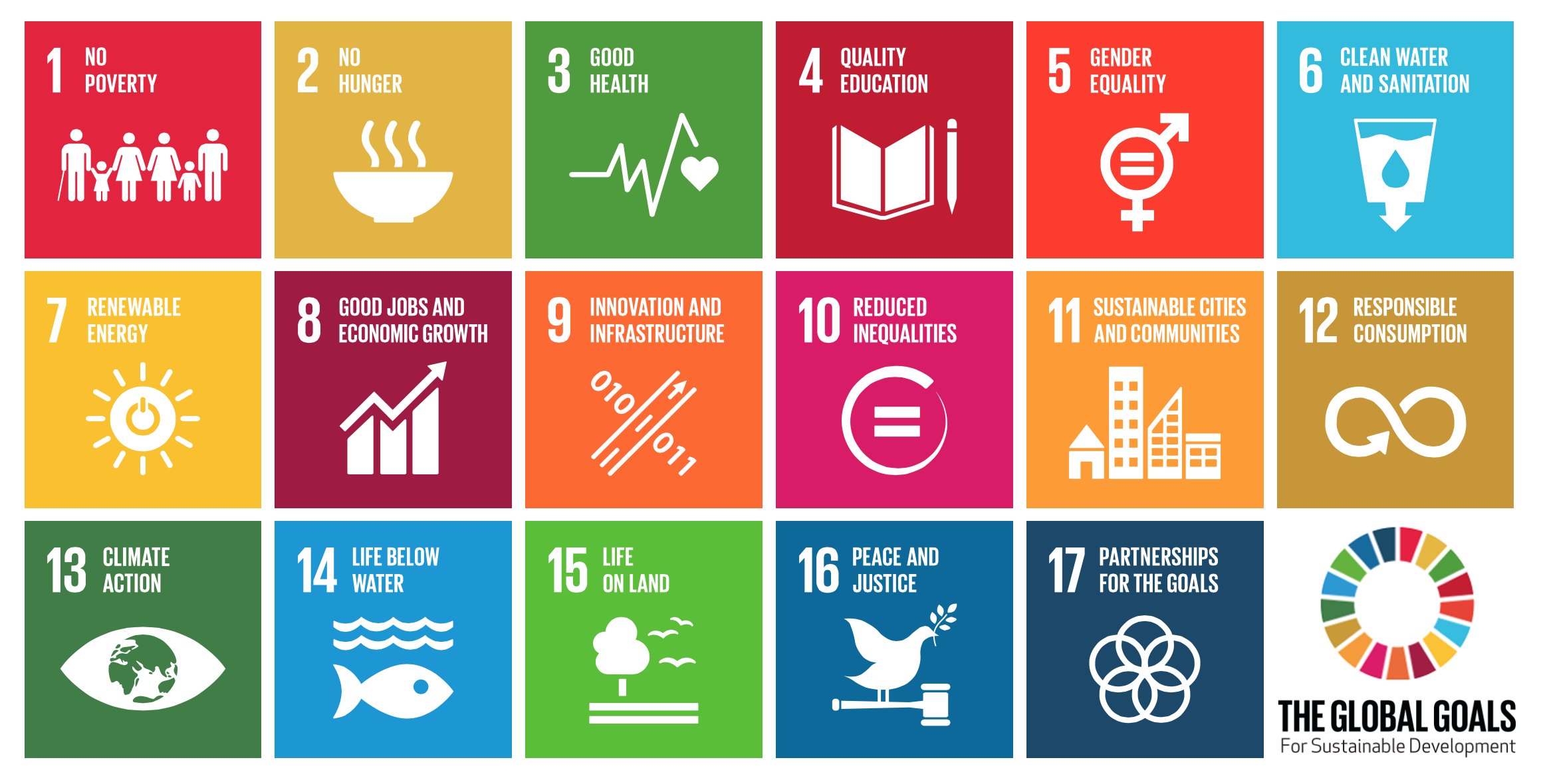 For those sticking it out for a bit more, here I go.
With honesty and passion in mind, I cannot think of a better time, a better moment, or an idea to oppose the integration of the Global Goals for 2030 into any learning space across the globe. They are, in essence, a way to make this world a better place for everyone on all levels. They embody what it means to be an active global citizen and foster a sense of global community like no other.
While I look to classroom learning opportunities on a regular basis for my students, this is one that will not 'trend and disappear'; the goals are here to stay and it is up to us, as teachers/educators to bring them to the forefront of learning no matter the student's age.  As I browse through the Ontario curriculum for grade seven and eight, I see nothing but endless opportunities for students to inquire about the world around them through the lense of the Global Goals to become the active citizens that we know our future generations need to be.
Our students are not the difference makers of tomorrow but the leaders of today; a slight paraphrase from that of Prime Minister Justin Trudeau.  The Global Goals are not intended to scare our youth but instead to inspire them to be creative change makers that collaborate with each other in becoming global citizens. Their backyard is no longer limited to that of a small patch of grass or gravel, instead many students today have the opportunity to explore the world from nearly anywhere and connect together through their unified efforts of achieving the 17 Global Goals.
We seek ways to connect our world and seem to think technology is that link; I would argue that the Global Sustainable Goals are the world's connecting link. In many ways acts as our curriculum to follow in multiple languages and perhaps someday all of the world's languages. As an educator, as a teacher, how can we not at least acknowledge these goals and spread their message of positive change in our classrooms?
It is my goal to blog semi-regularly about what my community of learners is doing to better understand the Global Goals and to show the possibilities can be endless in a classroom if we let creativity and curiosity surrounding the goals lead the way.
So, for the 'teachers' of the world who read this: make the Global Goals for Sustainable Development part of our summer PD. Here is how you can start:
Transform our world: The Global Goals (via Participate.com) 
Teaching Sustainable Development Goals via Microsoft
Incorporate the goals throughout your planning for next year with student voice and identity in mind. For the educators at heart, share the goals with your family, friends, and neighbours; what have you got to lose by doing it right?
If we are going to make these goals a success, we need to take them seriously, apply them to classroom learning, and embrace them as opportunity and hope for a better world for all.
Yours in learning,
The Enthusiastic Learner