Tonight, I was inspired by the trending #whatisschool chat based on #teachsmall and all the small things we can do for students.
The entire chat served as a reminder of our practice and what we do beyond just our classroom walls where parents and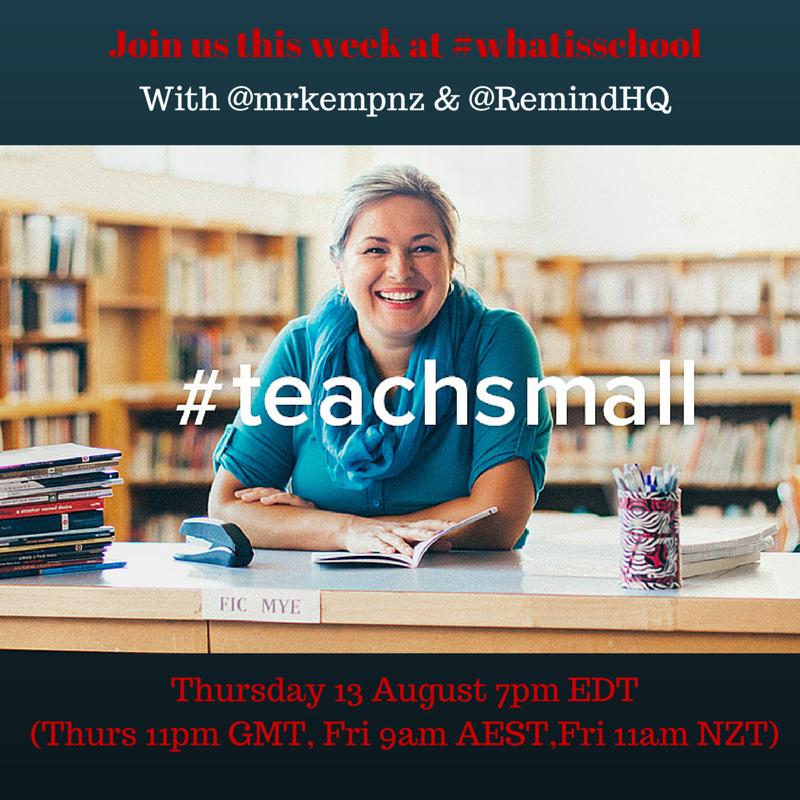 communication is concerned.  It is the small things that often inspire students the most and perhaps lead to the most teachable moments.
By creating small moments, be it through having lunch with your class, a student led dance-off, or even a choice in learning, we are providing a context for students to feel valued and part of something bigger than just a classroom.
When we think of student voice, we have to think of the incredible outcomes that can stem from creating space for students to be heard.  Ensuring that students use their voice means they may gain confidence in having a say towards their well-being when they return home.
Reflecting on conversations with parents this past year, the most common topic of conversation stemmed from seeing their child grow in terms of personality.  I could not ask for much more than knowing of a student's success based on their parents acknowledgement of a positive change.  When a student's personality begins to shine in all areas of their life, it means they are seeing the value in using their voice.
Check out the archives for #Teachsmall.   Thanks to Craig Kemp for leading the chat and allowing me to share his amazing leadership through archives and images.
What is a memorable #Teachsmall moment where you saw a student shine more than normal?